Portrait Israel: Exports Over Domestic Cannabis A Priority?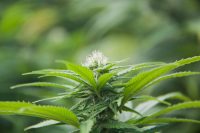 With all the fits and starts involved with getting the Startup Nation out of the box on cannabis exports, every new twist and turn of the story is intriguing. There are indeed reports that officials…
Thai Prime Minister Prayut Chan-o-cha used medical cannabis oil and posed with a mascot called Dr. Ganja at a government event.
Cannabis, and other psychedelic drugs – allow for the spell of ideology to break. It gives you a slight perceptual alteration, which in turn allows you to "think outside of your paradigm". Even if…
http://cbdhemphtc.com/